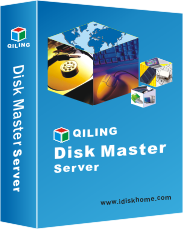 Download QILING Software:
- Try QILING Disk Master before you buy them!
Platforms: Windows 10, 8.1, 8, 7, Vista, XP, and Server 2012, 2011, 2008, 2003; (both 32bit and 64bit)
Hardware: The minimum requirements for QILING Disk Master are an X86, amd64 or compatible CPU with a main frequency of at least 500 MHz, a standard PC system with mouse, keyboard, color monitor, and at least 1GB RAM memory.
100% CLEAN: QILING Disk Master does not contain any form of malware, including spyware, viruses, trojans and backdoors.